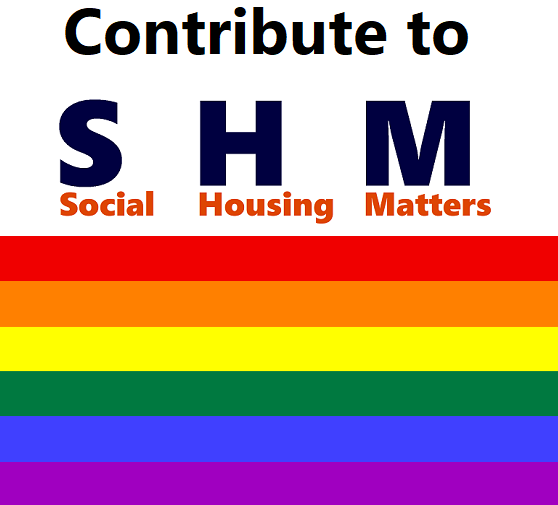 The journey for LGBTQ+ rights so far has been a long one, but it is one that is ongoing. We can celebrate amazing achievements such as rights to marriage and adoption There remain tension points that are relevant to the social housing sector.
Homelessness is more prevalent among young LGBTQ+ people. Older tenants can feel forced back into the closet with a move into supported living or +55 schemes. Anti-social behaviour is targeted at people who are LGBTQ+.
At SHM we want to ensure the challenges of LGBTQ+ people are named and understood and we want to contribute by discussing how we can make our homes and services welcoming. So this month we are putting a call or for articles on this topic.
We are especially interested in critical research papers, articles about the actions taken, lessons learned, and improvements made to the lives of LGBTQ+ people, and we want to hear about the experiences of LGBTQ+ tenants and applicants, as well as members of staff, and/or board members and their ideas for how we as a sector can do better in this area.
If you want to contribute to helping to make social housing better for our LGBTQ+ friends, family, tenants and colleagues, message us at hello@socialhousingmatters.co.uk with your experiences, ideas, stories, frustrations and learnings; anything that can help us continue the journey.