By: Ashleigh Powney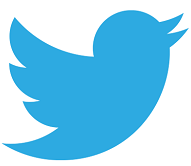 @inviscreations
Our Journey to Design for Dignity™
Invisible Creations® is challenging stereotypes and negative stigmas around ageing and disability by producing attractive and inclusive home adaptations. Here, Ashleigh Powney, Marketing and Communications Specialist at Invisible Creations® shares more about the company's journey to Design for Dignity™.
Two years ago, we came up with an idea to revolutionise the design of home adaptations. Home adaptations, like grab bars and rails, are products that, research shows, can make the biggest difference for prolonging independence and reducing the need for residential care. A brilliant solution to support people's health and mobility in and around their home, but the reality is that not enough people are getting them installed.
We found that minor adaptations can make the biggest difference to support people to live independently for longer. But we also found that they are often delayed, rejected or completely ignored.
Why is this?
The answer is quite simple – poor design and a lack of awareness and understanding of the products people want in their homes; how they interact with their home environment; and how the current products make people feel.
How did we come to discover this?
Invisible Creations® journey began on the National Housing Federation's 'Creating our Future' innovation programme. I wasn't on the original team, but I know the story well.
Our Marketing Director, Laura Wood, Channel Development Manager, Chelsea Fleming, and our Head of Product Design, Paul Pentelow along with others from housing associations across the UK were seconded from their regular jobs for 16 weeks, tasked with tackling some of society's biggest issues; challenged to find a solution to support people to live well in their homes for longer.
An exciting journey which led to the making of Invisible Creations® and our mission to Design for Dignity™.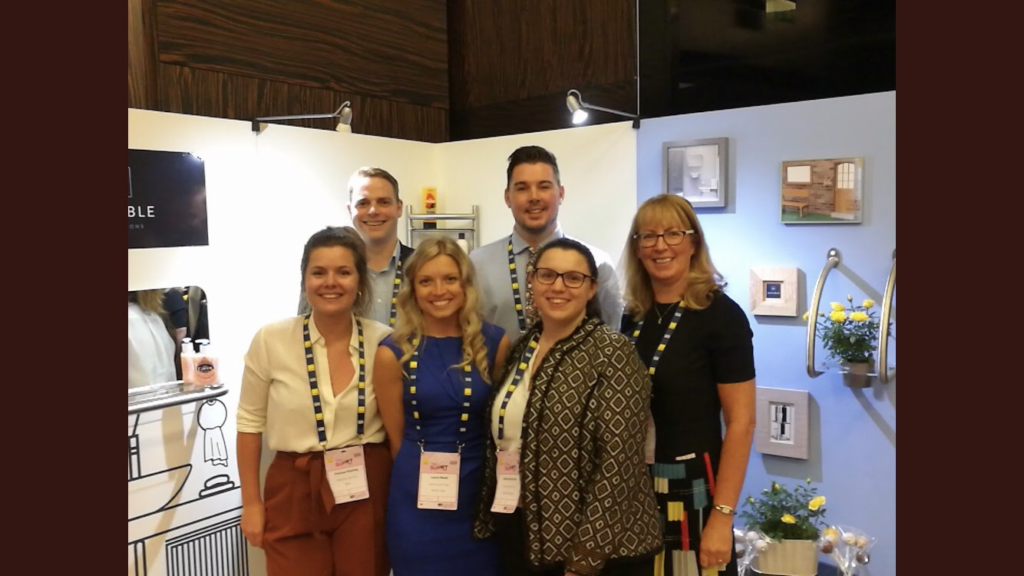 During our journey we've discovered that people refuse to get adaptations installed because of their clinical appearance.
People would rather make dangerous decisions and risk their health than get the current products installed. Our very own Laura Wood's gran, Sheila – the inspiration behind Invisible Creations® – is a perfect example of this. Sheila was finding it more difficult to get around but refused to get the adaptations she so desperately needed, because she wanted her home to look like a home and not a hospital.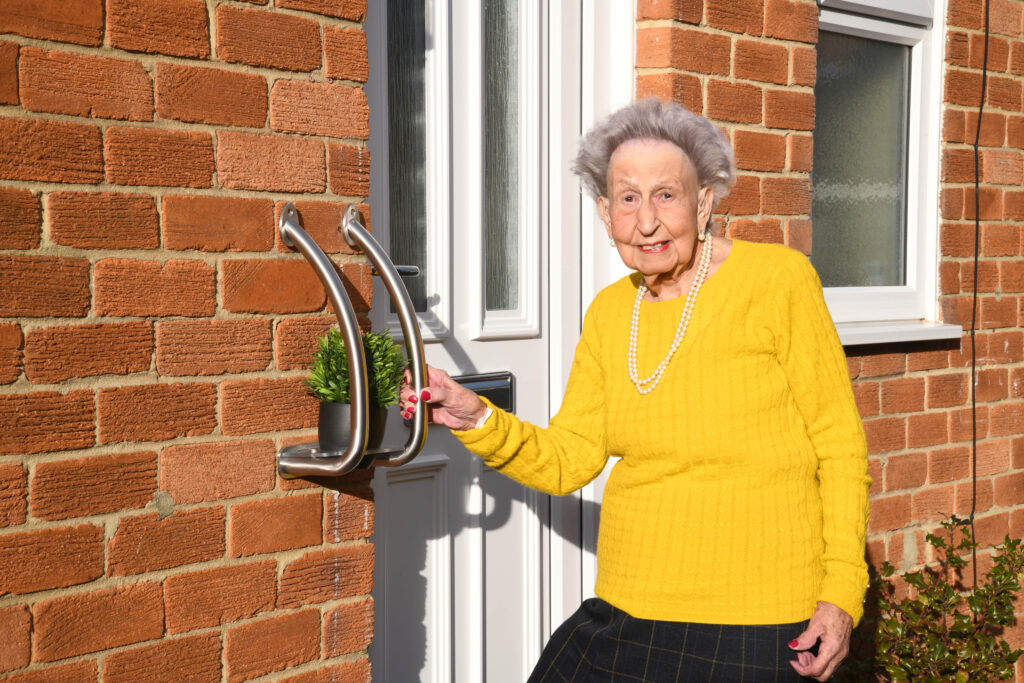 The frightening reality is many people, just like Sheila, often delay installing the current adaptations until they reach crisis point, to stop their homes from becoming 'medicalised'.
Current adaptations are installed reactively, once someone has fallen or ended up in hospital, and at that point – it's often too late to really make a difference.
The current equipment offered is practical and functional, yet unattractive and clinical, and feedback says that adaptations 'echo hospitals' or that they 'spoil the décor'.
This presents people with a range of products that, although functional, are clinical, unattractive and stigmatising – a symbol of lost independence, disability, old age and vulnerability. Products that exclude customers and have so much negative stigma attached to them that people would rather make dangerous decisions that damage their health than get them installed.
Evidence finds that delays in installing adaptations can reduce their effectiveness.
Therefore, it is critical action is taken to move to a preventative model that provides more aesthetically pleasing, aspirational adaptations that people are proud to have in their homes, and consequently installed sooner.
What really resonates is the lack of choice in the marketplace for home adaptations. The clinical looking products that we see have so much negative stigma attached to them, that people would rather risk falling than have them installed.
Sheila was having falls in her home and really didn't want the ugly plastic grab rails installed because, in her own words "They're hideous, they make me feel old, they're embarrassing, and they don't go with my home or my outfits."
She ended up in hospital and one of the conditions of her coming home was to have the clinical white grab rails installed. Sheila was given no choice in what she was offered. She came home to find the plastic, ugly grab rails outside her front door and in her bathroom, and as much as she was pleased to be home, she was devastated that she had to compromise her standards and her dignity to do so.
Sheila and the many others like her want a better option and they deserve it.
There are millions of people just like Sheila who don't want the stigmatising, clinical adaptations in their homes.
We all deserve to live in homes that make us feel safe, support our health and well-being and ultimately meet our needs as they change.
So, for us, the solution was simple – place dignity at the heart of design.
And that's exactly what we did. We set off in the pursuit of designing inclusive products that are functional and attractive.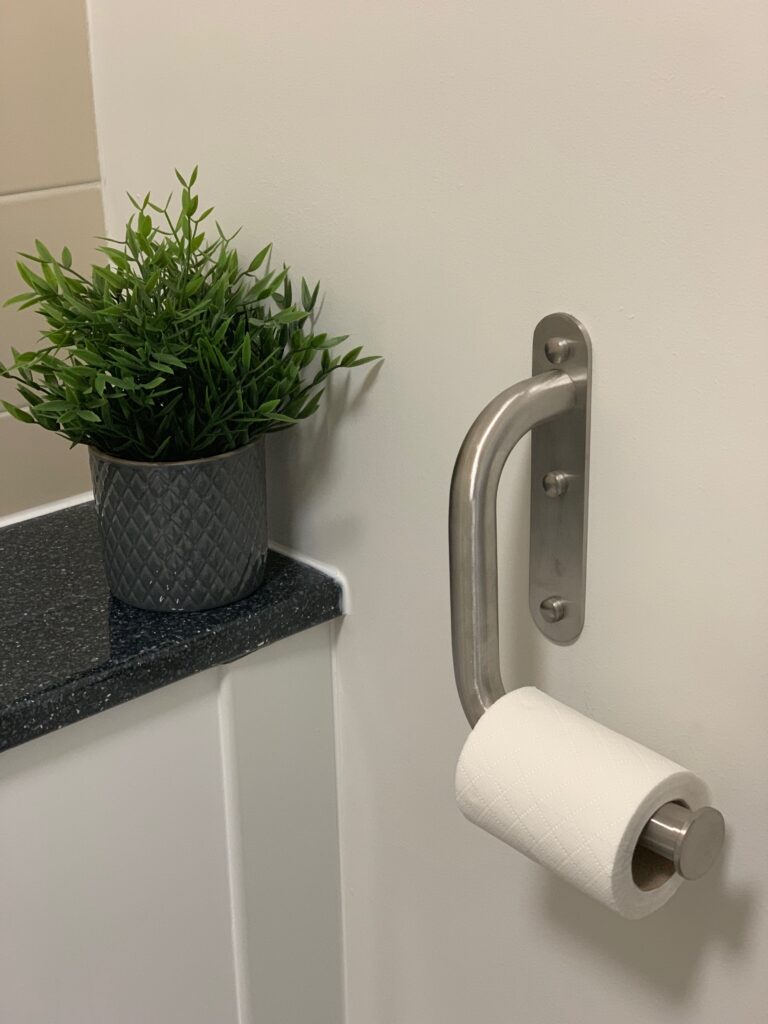 We're proud to say we now have a range of dual-purpose and attractive home adaptations that people are proud to install in their homes.
Led by our research, and the feedback from older people we've created a suite of discreet, dual-purpose products that incorporate all of the support of a grab rail, but the style and subtlety of every day household features – a mirror, toilet roll holder, shower shelf and a plant pot holder.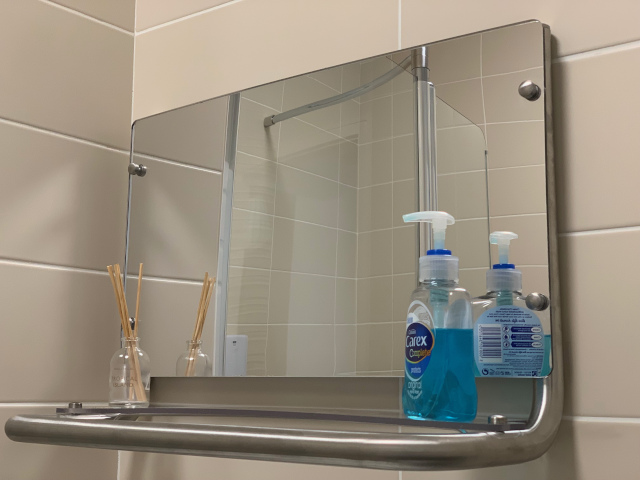 Invisible Creations® provides an opportunity for the market to change, to provide customers with the products that they want, that they are happy to install into homes earlier, and that ultimately will support them to remain independent in their own homes for longer.
We're disrupting the current reactive and restrictive adaptations model by encouraging more organisations to start installing these products strategically, as a preventative measure.
We've received significant support from housing associations, who are now beginning to install the initial product range into their housing stock. There's a real shared energy and synergy around creating better solutions to meet the needs of our tenants and customers as they age, and by collaborating, like we have, on a sector-wide scale, we have real potential to transform lives.
We're excited to continue our mission to design for dignity™ and to see our products installed in homes across the UK.
About the Author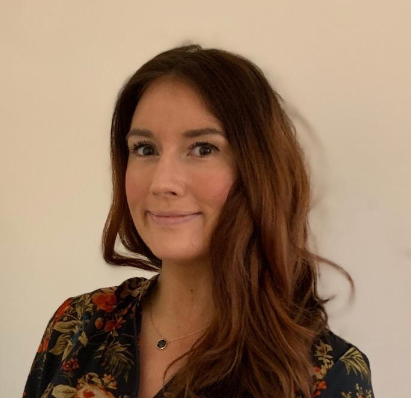 Ashleigh Powney is Invisible Creations®' Marketing and Communications Specialist. You can get in touch with her if you want more information about Invisible Creations®.
If you want to follow their journey, visit www.invisiblecreations.co.uk, email Ashleigh on ashleigh.powney@invisiblecreations or tweet to @inviscreations.