By: Katy Wood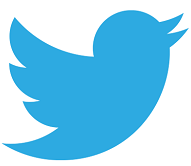 @katysian78
There has been a significant increase in the amount of people seeking asylum in the UK within the last 10 years. In the year ending September 2019, 34,354 asylum applications were made compared to 27,900 in 2008 (Home Office, 2019). When a destitute asylum seeker arrives in the UK they are offered 'Asylum accommodation'.
This accommodation could be anywhere within the UK and the asylum seeker does not get a choice of where they are located. If they are placed in Wales, they will be provided with 'Initial accommodation' in Cardiff before being moved to 'Dispersal accommodation' in either Cardiff, Swansea, Newport, or Wrexham.   
The Current Support System in the UK
Asylum accommodation in Wales is managed by 'Clearsprings Ready Homes' and provides a basic standard free of charge. Clearsprings Ready Homes are part of the Asylum Accommodation and Support Services Contact (AASC) which consists of seven contracts worth over £4 billion, spanning a period of 10 years to cover asylum accommodation provision. AASC was awarded the contract in January 2019 along with the Advice, Issue Reporting and Eligibility (AIRE) contract, that provides advice and guidance for asylum seekers. AIRE also includes an issue reporting helpline for any problems that may occur with housing or asylum support and is a single point of contact run by 'Migrant Help' who are independent from the accommodation providers. This contract is worth £235 million over a 10-year period (Refugee Action, 2020).
It was hoped that with the introduction of these new and 'improved' services "Vulnerable asylum seekers would have access to the support they need, and clear requirements would be set on the standard and condition of asylum accommodation" (Gov.UK, 2019). A report entitled 'Wake Up Call: How Government Contracts Fail People Seeking Asylum' (Refugee Action, 2020) found that when the changes where implemented "It failed to make substantive changes, failed to anticipate the level of demand on substantial parts of the system, failed to ensure a smooth transition between outgoing and incoming providers and failed to effectively communicate the roll-out of services".
The phone line system was unable to cope with the demand and callers were left on hold for hours and calls were repeatedly disconnected. This led to many people being unable access financial support and left living in dangerous situations or left living in unacceptable conditions.
When an application for asylum is successful, the asylum seeker is granted leave to remain and refugee status in the UK. They are then given a 28 day 'move-on' period. On day 28 their asylum support is stopped, and they are expected to have secured new accommodation as well as an alternative income source such as employment or welfare benefits. This often leaves the already vulnerable refugees at risk of destitution and homelessness.
The UK Government has acknowledged the challenges faced by new refugees and has provided support measures to help with some of these issues, such as applying for Universal Credit. Research has shown that 'The in-built 35-day waiting period for Universal Credit is incompatible with the 28-day move on period' (British Red Cross, 2020) leaving many new refugees destitute and street homeless.
Nation of Sanctuary
Although the UK Government is responsible for asylum policy, Wales has pledged to become a 'Nation of Sanctuary'. The Welsh Government provides funding to the Welsh Refugee Council who offer specialised support to new refugees and provide them with the help they need to find accommodation, employment, or benefits. In the Nation of Sanctuary – Refugee and Asylum Seeker Plan (Welsh Gov, 2019), it is stated that "The Welsh Government believes that improvements need to be made to the standard of accommodation for asylum seekers, the financial support asylum seekers receive, and the funding provided to Welsh public services to support integration of refugees and asylum seekers in Wales".
They also acknowledge the fact that these areas are out of their control and are the decisions of the UK Government. The aim of the devolved administration in Wales is to prevent asylum seekers and refugees from experiencing destitution, homelessness, poor accommodation, and mental health problems that are exacerbated by the 28 day move on period.
The Welsh Government has ensured that the legislation and policy within the devolved areas, such as health and education provide the best possible outcome for individuals and communities. Making services such as health assessments. mental health services, advice and support and educational opportunities accessible to all asylum seekers and refugees upon their arrival in Wales and focusing on a comprehensive holistic approach to "inclusion and participation" (Welsh Gov, 2019). By creating these policies, the Welsh Government hopes to mitigate the worst of the hardships faced by asylum seekers and refugees in Wales.
Conclusion
There has been a great deal of research conducted on the subject of the 28 day move on period, by several different sectors, and all have come to the same conclusion. That the move on period needs to be extended. This would provide the new refugees with more time to prepare for the transition, ensuring that they have a suitable amount of time to apply for benefits, open a bank account and find a place to stay before they have to leave the asylum accommodation.
It is apparent that the current legislation regarding the 28 day move on period is not working. Not only are the refugees faced with destitution and homelessness but other sectors such as the NHS, Local Authorities and charities are having to step in and provide services, with a financial and social cost to them. The recommendation that an extended move on period from 28 days to 56 days, in line with the homelessness regulations, would ease the pressure on both refugees and other services.
Author bio
My Name is Katy Wood. I am a 3rd year (mature) Housing Studies student at Cardiff Metropolitan University. I enjoy every aspect of housing but have a keen interest in how those who are seeking asylum and those with newly  granted refugee status experience housing in the UK.
References