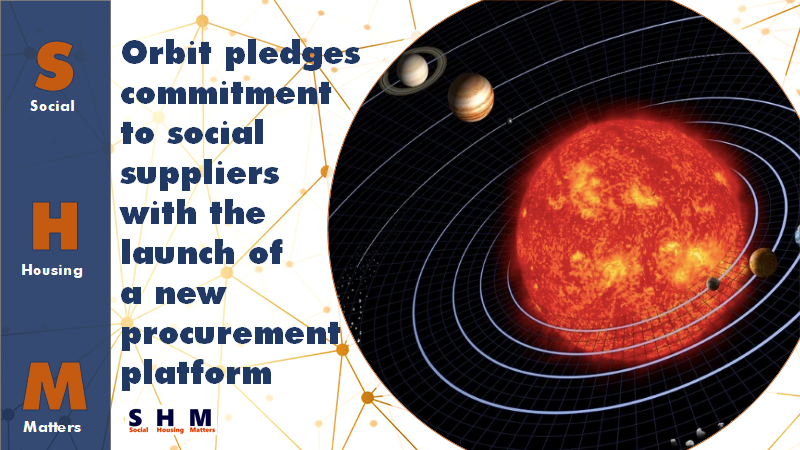 A new, innovative open access procurement platform has been launched by Orbit and Supply Change – a social procurement provider – to connect suppliers and buyers to deliver commercial value and social impact.
The new Social Supplier Dynamic Purchasing System (DPS) allows buyers to source goods and services from suppliers who can deliver a quality service and a positive impact, such as social enterprises, charities and sheltered workshops.
Compliant with UK legislation, the platform will launch on 4th May 2021 and allow buyers from both public and private sectors to source supply partners for smaller and lower value goods and services.
Buyers interested in procuring via this DPS must fill in an invitation to tender which will be sent electronically to all suppliers on the DPS within the specific category they have a requirement for, allowing them to submit their costs, availability, timescale and any other conditions set out in the invitation. A suitable supplier can then be chosen to provide the goods.
Sam Scharf, Director of Communities and Sustainability at Orbit, commented:
"As an organisation, we have a strong social purpose and are committed to working with Social Enterprises to empower local economies, support society and create employment opportunities. We are now spending close to £2 million per annum and are actively looking to increase the percentage of spend with social enterprises. This new platform will allow us to do just this, but we also wanted to open up the opportunity for others to do the same.

"Buyers who use the platform will be able to easily access social suppliers and charities who can support them in meeting their Environmental, Social, and Corporate Governance commitments while increasing the social value in their supply chain."
CEO and co-founder at Supply Change, Beth Pilgrim, added:
"Supply Change is delighted to be partnering with Orbit to launch this DPS. Supply Change's mission is to increase the number of social enterprises in public and private sector supply chains by connecting buyers to suppliers who can deliver excellent work and social or environmental value.

"This DPS removes many of the barriers faced by social enterprises when accessing public sector procurement, by giving them the opportunity to bid for suitable contracts with buyers who want to deliver impact to local communities.

"We've already had great early engagement in the DPS which is an encouraging indicator of the potential impact the platform will have. Greater spending with social enterprises means more money reinvested back into local economies, job creation and many more benefits for communities. In the long term we hope that the DPS will contribute to making social procurement the norm across the public and private sectors."
For further information about the Social Supplier Dynamic Purchasing System, visit www.supplychange.co.uk/dps