By Hannah Green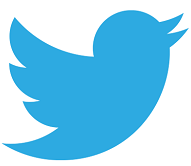 @h_green21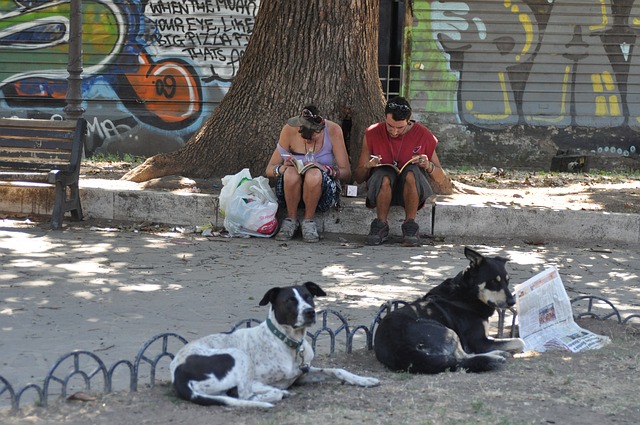 On the 3rd February I moved into my own flat after spending 403 days homeless. I stayed on sofas, in hostels, night-stop services, supported lodgings and then more sofas. I became homeless when I started suffering with severe PTSD which meant I had to leave the family home.
From July 2019 I stayed in a hostel for under 25's for five months. There were 18 of us living there and it's safe to say it was chaotic, but I felt relatively safe. There was always a member of staff or a security guard, so if things were kicking off or my mental health took a turn for the worse there was someone I could go and speak to. It was the longest I'd spent in the same place for a while, so I felt settled even if people were fighting or doing drugs.
Up until this point, social housing hadn't really been an option. I had needed more support than it could offer. I hadn't lived alone before and my PTSD was the worst it had ever been. Both the supported lodgings and the hostel allowed me to constantly have access to support which at the time I needed.
Two weeks before Christmas, I was told I would be leaving the hostel the following week with no choice into where I was going. The temporary flat I was moved to was owned by the same company as the hostel. It had a reputation, and if you mentioned the street name to anyone in Scarborough they would tell you to avoid it, especially at night.
It was loud 24 hours a day, there were people coming and going at all hours to buy drugs and the police were called on several occasions when my neighbours were threatened with knives. Within days of moving in my mental health had deteriorated faster than I could have imagined. An important aspect of my recovery from PTSD is control, so the fact that I was moved without having a say into where I was going, was already triggering.
Decisions
I wanted out, but I had no immediate options. Ideally at this point I would have moved into social housing, but I was told that to access this in Scarborough I had to have 6 months worth of tenancy in my own name. So I had two choices, stay there for 6 months or find a private rented flat.
Until leaving the hostel my mental health had slowly improved, but now things got worse and worse. The all night parties and constant loud noise meant I didn't feel safe, which is vital for recovery when you have PTSD. I turned up the local mental health resource centre most days in absolute bits, and one day after getting threats from my neighbors a friend offered me their sofa because they knew I wasn't sleeping.
I was extremely lucky in that I made some absolutely amazing friends during the general election campaign, who at this point helped me find my own private rented flat, whilst still staying on my friends sofa. Various friends came with me to look at flats, offered to be my guarantor and helped me move in.
If I'd had to stay in that flat for 6 months, I honestly think it would have tipped me over the edge.
Why are there so few options for young people?
Without my friend offering me their sofa, or my politics friends helping me out I really don't know where I would be. I am also very aware that most young people who live in the hostel or temporary flats won't be given the options that I was.
Many of them won't be able to access social housing without six months worth of tenancies in their name and most won't be able to get a guarantor for a private flat.
Living in such a chaotic environment may cause some young people to turn to drugs and alcohol, along with the added peer pressure that comes with living amongst so many other young people. This can then create more problems when trying to find more permanent accommodation.
In England, if you are under 35 you are only entitled to a 'shared housing rate' for housing costs, which is based upon renting a room in a shared house. My PTSD meant that I was not in a position to share a house with strangers. I know that many young people who end up homeless have complex mental health issues, many have grown up in care and experienced trauma- so this just isn't an option for the majority for are accessing homelessness services.
In Scarborough, the shared housing rate is £65.50. In addition to this, lower rates of Universal Credit for under 25's put young people in an even tougher situation. Up to the age of 25 you can claim £342.72 a month, whereas someone just a year older would get £409.89. Meaning that to make up the full amount of rent, it has to be taken out of their universal credit which is already lower than if they were slightly older.
If social housing was made an option for young people accessing homelessness services without requiring six months of previous tenancies, it would get out of the cycle of homelessness much faster. Instead of wondering when they will be moved on and having to wait six months or more in unsuitable accommodation. Potentially meaning they become involved with drugs or get into situations that could have been avoided, just so they meet the 'six months' requirement. If they can be provided with the security of having a stable, permanent roof over their head they are more likely to move forward successfully.
About the Author
Hannah Green is a freelance writer and activist who writes about her lived experience of homelessness and PTSD. Hannah is a volunteer and trustee at Scarborough Survivors and also volunteers with the Wave Project. She has had articles published in journals like The Independent and The Metro about her experiences, and has recently written a piece for Novara Media on how Covid-19 shows we could end street homelessness, and written and spoken publicly about the effects of the lockdown on mental wellbeing.
You can contact her on twitter @h_green21 and visit her website at www.hannahswords.com that would be amazing.